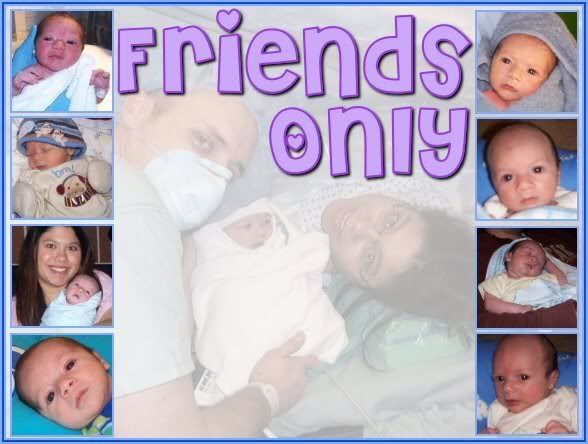 FO Banner made by
knightswifee @
funkycreations_

This journal is locked


you have to tell me your name and why u want to be added


I am very nice but push to many buttons and i can be a real bitch


i post alot of pictures..my husband, my dogs, and my baby boy


Sometimes i will not add a person if we dont have things in common


NO DRAMA! this is a drama free journal. if you cause drama you will be off my friend list
Day 268
Originally uploaded by christine.marie14
Project 365
Day 268
At a playgroup making gingerbread cookies
Day 105
Originally uploaded by christine.marie14
Project 365
Day 105
Autumn and CHristopher playing in the pool, Autumn being crazy
Day 95
Originally uploaded by christine.marie14
Project 365
Day 95
Christopher and Autumn jumping on the trampoline at Matt's aunt house, he has so much fun
Day 81
Originally uploaded by christine.marie14
Project 365
Day 81
Christopher LOVES this book. I dont know why...maybe because its all about different kinds of tractors. but he LOVES it, its crazy. He got it for a birthday present from one of my friends and he has not put it down since, its crazy!!
My friend is having a Lia Sophia party tonight. I get 50% off each item because she booked the party at my party. It is not till 7. so we are going to BBQ tonight and then i am going to head to her house.
Autumn's been with us all weekend. oh well. She is going to see Matt and Nick's mom in 2 weeks for 2 months. she is spending the whole summer there. so we are not going to see her for 2 months....CRAZY!
Day 16
Originally uploaded by christine.marie14
Project 365
Day 16
Our guestroom new bedspread. We had to get a new bed and bedspread because my mom was going to come see us for a few weeks. Look what we got...We are not totally done with the guestroom yet but here is a start
Day 11
Originally uploaded by christine.marie14
Project 365
Day 11
Look what the UPS guy broght me!!!! =) i vacummed the house with my old vacumm and then vacummed wtih my dyson and eww there was soo much stuff that the dyson picked up that my old one didnt! i am in love!!!
, a fancy photo sharing thing.
This is a test post from


i have soooo many pics that i took since my parents have gotten here plus some of pics of the finish backyard. but i am not goin to post them all till my parents leave so its goin to be one big post of pics!! yay! hehe

but im goin to go to bed...matt is already asleep......i need some you know what first so i need to wake him up!! haha

good night
but before i do...we had a great easter dinner.....sprial cut ham, spanish madeline, sweet potote casserole, some kinda corn casserole and of course bread....yum yum......we are soo full...i love sprial cut ham so i had to go back for 2nd!! haha.